References :


Prestigious companies worldwide and institutes in many fields rely on AVG's security products, and many companies depend upon Grisoft as a strong partner in the field of data security and privacy.


United States
---

AARP Tax-Aide Foundation
Oversees a variety of programs for older people and those in need.
¡§I get a lot of infected e-mail, but this software has caught it all. No viruses have gotten through since I¡¦ve been using AVG Anti-Virus. I really like it.¡¨
David Inman, A member of the Tax-Aide National Technology Committee
Download & view PDF

Big Thought, A Learning Partnership
A learning partnership with the mission of inspiring, empowering, and uniting children through education and the arts.
¡§All of our communications with contractors, artists, and sponsors ¡X not to mention with program participants ¡X are vital to our success. It¡¦s essential that they be virus-free.¡¨
Karim Virani, Director of IT
Download & view PDF

Immanuel Broadcasting Network
IBN is a network of radio stations located in northwest Georgia, northeast Alabama, and southeast Tennessee.
¡§In today¡¦s environment, you need to be sure that your systems won¡¦t catch a virus from a trusted source.¡¨
Billy Williams, Systems Administrator
Download & view PDF

Overton¡¥s, Inc.
The World¡¦s Largest Water Sports Company.
¡§I would definitely recommend this product to any other IT Manager looking for great virus protection at a fraction of the cost.¡¨
¡§I was just amazed.The price for the corporate AVG product was 75% LESS than all of the other bids we received and included features that we normally paid extra for.¡¨
Owen Stevens, IT Manager

?I can¡¦t tell you how many of my friends have replaced their Antivirus programs with AVG and never been happier just like me!¡¨
Dale W. Horn

Czech Republic
---

Ceska podnikatelska pojistovna
CPP is czech insurance company was founded in 1995.

CESKA TELEVIZE
Czech state television is independent TV and has function and duty of public service.

Ceske aerolinie, a.s.
Czech Airlines is flag air carrier in Czech Republic. CSA offers connection from Prague (capital city of CZ) to service all capital cities in Europe and to transit cities in North America. Some of the flights are to the Near East and the Far East and to North Africa.

Fakulta informacnich technologii VUT v Brne
Faculty of Information Technology at Brno University of Technology. Study programmes respect the principles of the Bologna Declaration for the development of tertiary education in Europe.

FN MOTOL
One of the biggest hospital in Czech republic and Europe. The hospital offer from basic care to high specialized health care.

Lekarska fakulta Univerzita Karlova
Medical faculty of Charles University of Prague. This is the oldest university in CZ, founded in 1348.

Plzensky prazdroj, a.s.
Plzensky Prazdroj is a leading European brewing company, a symbol of Czech brewing and a successful part of the SABMiller global group. It conducts its business on the principles of a responsible beer producer and wider social responsibility. Their best-known beers are Pilsner Urquell, Gambrinus and Radegast.

Technicka univerzita Liberec
The history of the Technical University of Liberec goes back to 1953 when the Technical College of Mechanical Engineering was established. The foundation of the University was a logical result of the long-term economic and cultural development of the region where textile and textile machinery products had been traditional.

Volksbank CZ, a.s.
Universal commercial bank with a wide portfolio of products and services.
Australia
---

Hillcrest Christian College
Hillcrest Christian College is a non-denominational Christian College operating from Prep to VCE.
¡§We now have 350 licenses for AVG, And we are very happy with it ¡V particularly the ease with which we were able to distribute it to all our networked computers.¡¨
Jeff Smith, I.T. Manager

Silvan Australia Pty. Ltd.
Silvan was established in 1962 and has since been a pioneer in the development and manufacture of agricultural machinery to meet the needs of primary producers.
¡§We are exceptionally happy with AVG; the features and low cost surpass anything we have seen so far.¡¨
Paul Goucher, IT Support

Wyndham Telecentre
A part of a network of 114 centers that provide technology to small communities throughout the state of Western Australia.
¡§As soon as I tried it, I was impressed with the customer service and thought AVG Anti-Virus is exactly what we need on our computers at work.¡¨
Natika Hawes-Wright, Coordinator of the Wyndham Telecentre
Download & view PDF

Banora Computer Sales & Service
¡§Their team are always available to call when we need backup support or support when we are repairing a client & friends computer. Keep up the great work & passion for the product.¡¨
Philip Hung

Hawkesburyhome PC
¡§All the Avalanche staff I have spoken to have been very courteous and helpful. The turnaround time for ordering and receiving is really terrific.¡¨
Des Schneider, Owner

One Earth Infotech Pty Ltd
¡§The staff at Avalanche are great. They are proactive, courteous and customer focused. They have provided all the necessary Marketing Material we require to effectively sell and their service exceeds expectations.¡¨
Rahul Maini

Rathouse Computing Services
¡§AVG is simpler to use than other programs and I¡¥ve found that AVG often picks up viruses etc left behind by previously installed security software.¡¨
Andrew Dunreath-Cooper

RAW IT
¡§The new AVG 7.5 Anti-Malware has performed fantastically against all manner of malicious attempts to fry my OS. I would definitely recommend it to anyone thinking of connecting their computer to the internet. It¡¥s easy to use and a breeze to order. And with the Anti-spyware and Anti-virus rolled into one it¡¥s quicker running scans and updates.¡¨
Russell Luck, Owner

?I particularly like the email scanner. Automatically all incoming and outgoing emails and their attachments are scanned, with a small window showing precisely what is happening. For example, with download I get a threefold unobtrusive real time report in a small window thus: download percentage progress, scanning process, and transfer to my email program process. For unobtrusiveness yet informativeness, it is superb. I think your program is brilliant, easy to understand, and it automatically updates at 9 a.m. daily. Your pricing is extremely reasonable, and I have no intention of going elsewhere, and I will be renewing at the beginning of January 2007.¡¨
Allan Lane, Perth, Western Australia


¡§Avalanche has no annoying phone systems. Instead, friendly staff provide instant answers and they really look after you. In short, Avalanche is doing really well. With thanks from all at Move Infotech!¡¨
Tim Townsend


¡§I am a very satisfied AVG Professional user. AVG Pro saves me about 5 or 6 times a day, by eliminating viruses, Trojans, worms and down-loaders. In my experience the competitor¡¥s products all let some problems slip through. Then they multiply and before you know it you have a dead machine ¡V or worse ¡V with possible identity theft and possible financial loss through cleaned out bank accounts or credit card accounts being among the more severe of the consequences.¡¨
Allan Barker, Australia


¡§Thank you for such a great product. Finally I have a virus checker that¡¥s fantastic. My family will change and when I finish with my mates they too will be using your product.¡¨
Chris Phantom, Australia


¡§The trial version installed and worked very well. In fact it found and dealt with ten, yes ten!, viruses that were infecting my computer and which my previous virus protection (Hah! that should be ?no protection¡§) software had completely missed. Thanks for the great service. I¡¥m impressed.¡¨
Bill Dixon, Tasmania Australia


¡§With AVG, I have finally reached the pinnacle of my search for the ?program for the total protection and ease of use¡§ for protecting my computer and keeping out all the unwanted nasties on the internet. At the end of my trial I will be purchasing AVG, such is my total faith in this product, its ease of use and support services, not to mention the quality, timely and super quick signature updates¡K I¡¥m definitely sold!!¡¨
David Venn

Brazil
---

ASSIM ¡V Grupo Hospitalar do Rio de Janeiro
Assim is a Health Insurance company with more than 30 hospitals in Rio de Janeiro area.
¡§We had a lot of virus problems in our computers. We tested some well known brands of Anti-virus and decided for AVG. We started with a 2 year license and we already renewed the licenses for 2 more years. We are very happy with the product performance. One of the main points for choosing AVG was its remote administration module AVGADMIN. With AVGADMIN I am able to manage all my computers, including the ones outside our premises, and schedule updates for the most convenient hours. As a result we had a considerable reduction in the number of calls to our support team.¡¨
Raphael Correia de Sa, Support Analyst

Domo Solucoes
¡§Although we have partnerships with other manufacturers of security solutions, Winco has a differential in the assistance and the constant search for a better relationship with their channels.¡¨
Clarissa S. Chagas, Financial Director

Fidelize TI
Fidelize is a TI company that provides services in the area of customers relationship.
¡§When we were looking for an anti-virus solution, we made a research with the main products in the market and straightaway decided for AVG. Besides being the most cost effective solution, we could verify a high level of satisfaction among AVG users, both in big and small companies.¡¨
Jose Lage, Director

Strattus Software
¡§We sell AVG products because the relationship with the distributor is really good, we have good commercial conditions and excellent technical support. Besides our customers are satisfied with AVG solutions which always fulfills their expectations.¡¨
Leandro Barros, Commercial and Marketing Director

Winco
¡§We have been very satisfied with our relationship with Grisoft over the years. In addition to being able to call on an excellent range of security solutions to offer to our clients, we receive all the necessary support, including for the specific needs of the Brazilian market.¡¨
Mariano Sumrell Miranda, Marketing Director
France
---

AFPA Tarbes
Adult professional training centre, Tarbes.
¡§My first reason for choosing AVG was obviously protection, but price was also important. For the two years I've now been using AVG in our AFPA offices in Tarbes, we've had no virus attacks. With a good access control policy, AVG is way ahead of the competition. Easy to use, quick to deploy, low resource utilization, effective and multi-platform (Windows or Linux) - AVG has it all!¡¨
Clovis Vassiliu, IT manager, AFPA, Tarbes

Dekra Veritas France
DEKRA Veritas is the French leader in car roadworthiness inspections (controle technique) The Dekra network today has more than 1500 centers evenly spread around France.
¡§We are highly satisfied and very pleased to have chosen AVG. Simple to install, easy to use, compatible with our equipment and offering effective protection ¡V AVG has met all our needs and more at a very reasonable price. AVG is a highly versatile and customizable product that we have been able to adapt to the complexities of the IT equipment in our 1500 centers.¡¨
Kader Laribi, Technical Manager Dekra Veritas France

Creil City Hall
The Creil City Hall (network of 500 computers) handling more than 30 000 citizens.
¡§We quickly realized how effective the AVG engine was when it detected and deleted a virus that had been lying dormant in our IT system for several months. We were won over not simply by the technical aspects of the AVG product but also by the quality of the contact we had with the Square employees who are dynamic, respond quickly, listen to what we have to say and take our comments seriously when updating and developing the solution. What's more, the prices are highly attractive for local government departments like ours.¡¨
Gilles Guilhem, IT manager, Creil City Hall

¡§I know next to nothing about computers but I managed to install AVG by myself - it's really very simple. As I wanted to be sure I'd done everything right, I contacted the AVG Helpline. They were ready to listen and most charming and confirmed that the product was correctly installed. I now feel totally protected and I know that if I need anything I can rely on them to help.¡¨
Roland Delvaux, Pensioner


¡§Since I installed AVG Anti-Virus, it's as if my PC has grown wings because it uses hardly any resources ¡V a great change from the antivirus product I had before! AVG updates itself automatically each time I switch on my computer and it's reassuring to know that it takes care of everything. I've got important patient files on my PC and I need to know they're absolutely safe. So far, AVG has blocked all the viruses that tried to infect my data.¡¨
Francois Jullian, Doctor

Germany
---

¡§As a customer of many years, I am confident in AVG. It is easy to install and operate. At the same time, it protects resources and the automatic updates offer maximum security. The customer service is exemplary.¡¨
Josef Hiestand


¡§I am entirely satisfied with AVG Anti-Virus. I have already tested a number of antivirus programs. None was as simple to operate as AVG.¡¨
Elfride Sibr

United Kingdom
---

Arriva Trains Wales
One of around 30 major rail companies within the UK.
?Our IT Network Manager was running AVG Anti-Virus software at home and was a big fan of the service it provided. We decided to test the network version of AVG and were delighted by the results. Soon after commencing the trial we received a virus that was not picked up by our previous antivirus product but was immediately contained by AVG. The decision was effectively made for us.¡¨
¡§To date, AVG has contained all network virus outbreaks. Alongside its faultless antivirus record, the excellent remote administration functionality has been very productive for us.¡¨
Richard Smee, IT Applications Manager
Download & view PDF

Pinewood Technologies
Leading provider of dealer management systems.
¡§When our previous suppliers licence came up for renewal, we started to look at other options. We felt sure there must be alternatives that offered better value for money. We also wanted to find a solution that stayed essentially the same no matter what server you put it on. Our previous suppliers offering for servers was different than the one for clients.¡¨
¡§We are very happy with the performance of AVG and it is proving to be very good value.¡¨
Ryan Pain, IT Manager

The Royal National Institute of the Blind
Is the UK¡¦s leading charity offering information, support and advice to over two million people with sight problems.
¡§AVG is extremely effective in preventing viruses entering our network. In my opinion, it would be very difficult to find a more cost-effective antivirus solution than AVG.¡¨
Les Thorley, Corporate Network Security Manager
Download & view PDF

Trafford General hospital
The first NHS hospital in the country, founded 1948.
¡§AVG not only costs less to implement but it has a two year support licence rather than the one-year one you get with most other antivirus products.¡¨
Peter Johnson, IT Manager
Download & view PDF

Westlands School & Technology College
The School is part of a national pilot scheme to deliver Information Technology across the curriculum and plays a lead role in training for teachers in the application of IT.
¡§AVG Anti-Virus has continuously provided us comprehensive antivirus protection that allows our students to make the most of IT.¡¨
Tony Bennett, ICT Manager
Download & view PDF
Canada
---

Elections Alberta
Impartial and effective administer of the electoral process within the Canadian province.
¡§I had used AVG Anti-Virus software on my computers at home for the past few years and thought it was a good solution for us here at Elections Alberta.¡¨
Tom de Beyer, Director of the Register of Electors and System Support
Download & view PDF

FM-CFS Canada
A not-for-profit organization dedicated to advancing education, research, and treatment of Fibromyalgia and Chronic Fatigue Syndrome.
¡§All of the people we touch through our organization must be assured that any communication coming from us is professional and trustworthy. And since e-mail is a critical communication tool for us, anti-virus protection is a must.¡¨
John Ernst, Executive Director of FM-CFS Canada
Download & view PDF
Hong Kong
---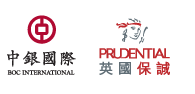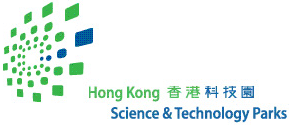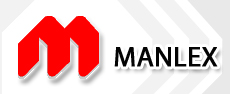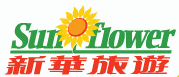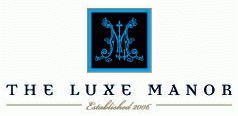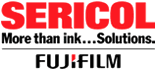 Macau
---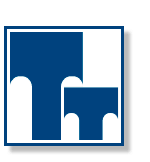 VB100% award in Virus Bulletin tests.

100% detection rate of AVG Anti-Virus System is continuously certified by independent ICSA laboratories.

Checkmark is a system which tests and certifies information security products, which certifies information security products to real-world standards.

TUV Monitored Virus Protection certification

HKSAR Government Info Sec web site recommendment - AVG Anti-Virus System.




AVG family of security software products is published by AVG Technologies.